If you are looking for ways on how to earn extra money without leaving the comfort of your home, then consider selling on Depop. Making money nowadays has never been easier, thanks to the growing number of websites and apps that enable all of us to sell a variety of products online.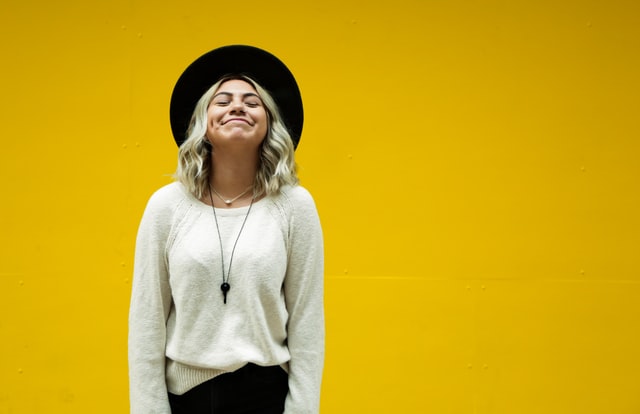 Why Sell on Depop
There are so many reasons why you should sell on Depop, and some of those reasons are:
Depop is a Huge International Marketplace
Depop is one of the fastest growing online selling apps and according to its website, it has more than 21 million community members.
What does this mean for you?
An online selling website with a huge number of members means a huge opportunity to sell your items fast.
Depop Knows its Market
Even though you can sell almost anything on Depop as long as it's not listed on their list of prohibited and restricted items, Depop is more known for being a fashion marketplace. Depop knows very well who it wants to sell to.
Depop attracts millions of followers who are ready to buy fashion merchandise such as clothes, bags, shoes, accessories, and more. Establishing a clear and targeted market, helps online sellers like us streamline our inventories and connect easily with prospective buyers.
Depop is Secure
Depop is definitely safe to use and it protects both buyers and sellers as long as the transactions are made within the app.
For buyers, to ensure that you are covered by Buyers Protection, you have to pay inside the app or Depop's website, use the 'Buy' button, and report any issues to Depop within 180 days. A full refund will be provided if your order does not arrive or if there are undisclosed condition issues.
For sellers, you will be covered by Seller Protection if you also ensure that all transactions including payments are made inside the app or Depop website.
You also have to keep your shipping invoices as proof of shipping and delivery until the buyers send you a confirmation that they have received their orders.
Please take note that you should ship only with couriers that can provide you a tracking code that can be verified online. This is very important especially if you encounter any issues with the buyer due to lost or delayed shipments.
Depop is Active in Social Media and in Email Marketing
Depop has a lot of social media followers, especially on Instagram. They consistently engage their followers by sharing the product posts of their sellers with a link back to the sellers' Instagram accounts.
Aside from being active on social media, Depop is also active in promoting and marketing its sellers by email. Some of the emails sent by Depop includes (but not limited to), discounts and promotional sales, links to sellers' profile, etc.
How to Sign-up on Depop
Signing up is easy. You can sign-up using the mobile app which is available in Android or Apple IOS or you can sign-up on Depop's website. Here are the simple steps on how to sign-up on Depop's website.
Open Depop's website and type in your mobile number and click on 'Send Code'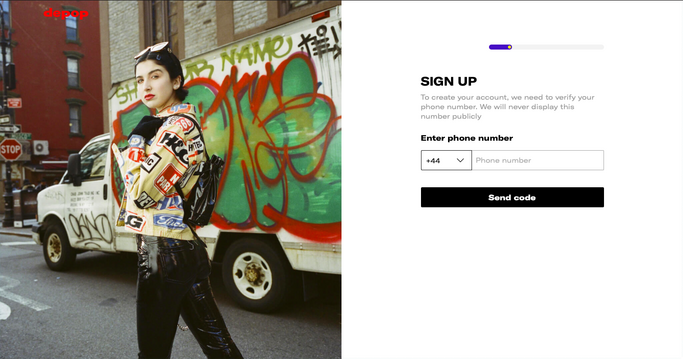 Type in the 6-digit number sent by Depop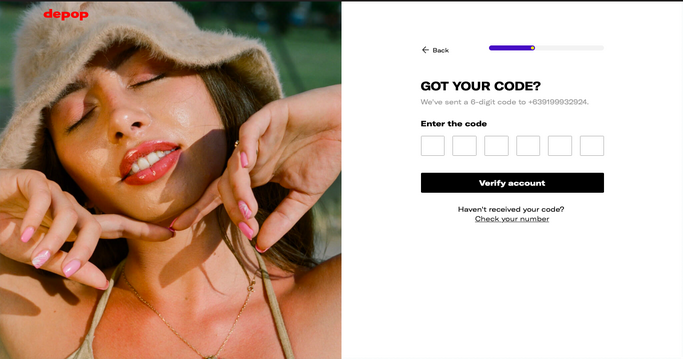 Type in your basic information and click on 'Next.' Please note that 'Username' cannot be changed after you complete the signup process. Be sure to use the username that you are happy with.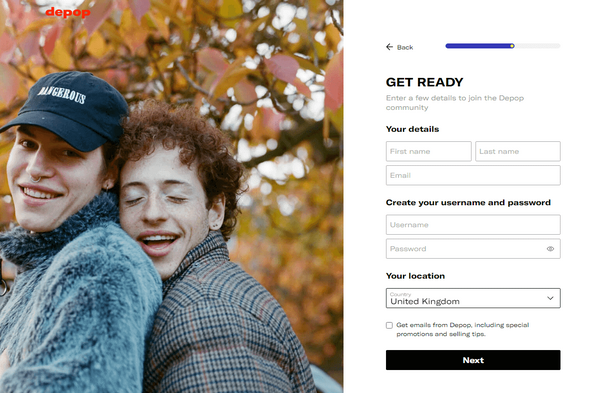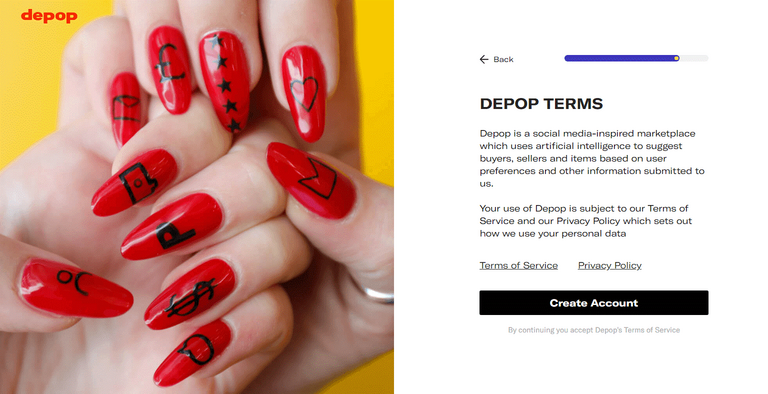 You can also sign-up using the app.
After signing up, you have to connect PayPal to your Depop account. You can do this by going to settings and by clicking on 'PayPal account' and then also click on 'Connect Paypal.' Further instructions will be shown on the app to guide you accordingly.
Please note that this is an important step that you can't miss if you want to sell on Depop.
If you don't have a Paypal account yet, click here to create a PayPal account.
Once you're done connecting PayPal to your Depop account, then you can start selling.
How to List Items on Depop
Listing an item is also an easy process. Here are the steps on how to list your first item on Depop using the app:
At the bottom of your Depop app screen tap on the 'Camera icon'
Then, tap on 'Set up your shop'.
Add a logo or a picture that best represents your shop or your brand and tap on 'Next'.
Write a Bio about your shop and what you're selling tap on 'Next'. Link to your social media account and tap on 'Next'. It's best to link on Instagram since Depop is very active on Instagram and has 680K followers (as of the time of writing). If you don't have an Instagram account yet for your online shop, I do suggest that you also create one.
Enter your First name, Last name, Billing Address, and tap on 'Next'.
Now tap on 'List your first item'.
Tap on the 'Camera icon' again.
Once you complete all the above steps, the final step is to add four images and one video of your item. Uploading a video is optional but highly recommended.
You also have to fill in the following information to complete the listing process:

Description (Maximum of 1000 Characters)
5 Hashtags
Choose the relevant Category and Condition of the Item that you're selling
Cost of Shipping and Price
To increase the chances of selling your items fast, help Depop users and buyers find your items easily by utilizing the 'Enhance Your Listing' options.
Once you're done, just tap on 'Post listing'.
You can also list items using the website instead of the app if you're more comfortable doing so. The process is also similar and pretty much straightforward.
How to Create an Effective Listing on Depop
Not all product listings are created equal. And I'm here to share with you how to create an effective listing on Depop to help you sell your items faster.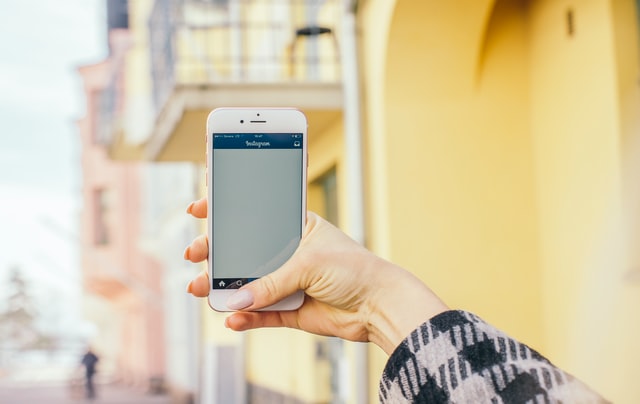 Take High-Quality Photos and Videos
People are attracted to good visuals. And this also rings true when it comes to online selling. In order to attract a lot of customers, your photos need to stand out amongst the thousands of listings from other sellers.
Here are some basic tips on how to take high-quality photos and videos for your Depop listing.
Sufficient Lighting
The key to amazing photos and videos is good lighting. It's highly advisable to take photos and videos of your items in a well-lit area in your house, preferably an area that gets a lot of natural light (sunlight). Avoid direct sunlight though as it often causes unwanted glare in photos.
If you think that the available natural light is not enough (if pictures appear to be dull and a bit dark), then you can supplement this by using ring lights. Ring lights are fairly inexpensive and you can buy them on Amazon or any other online shopping websites available to you.
Clarity
Another thing to keep in mind is to take clear and sharp pictures. Good lighting helps in producing clear pictures. However, there are other factors that affect photo clarity such as the movement of the camera when the picture was being taken.
If you don't have a steady hand, then I suggest that you use a camera phone with built-in Optical Image Stabilization (OIS) mechanism or use a tripod. This will minimize the movement and this will help you produce clear and sharp pictures.
Show Important Details
Flaws or issues with conditions should be mentioned on your item description and if possible, shown on the photos as well to avoid having an item returned to you. This is also part of the Buyer and Seller Protection clauses mentioned on Depop's website.
If you are selling authentic designer goods, it's also worth showing important details such as tags, brand labels, receipts, etc.
Use Backgrounds
In taking photos, use backgrounds that will highlight what you are selling. Usually, for multi-colored garments, it's advisable to use light-colored plain backgrounds.
There's no harm in trying a variety of backgrounds as long as it doesn't divert the attention of your potential customers from your products.
Garments are Cleaned and Ironed/Steamed
Regardless if you have enough lighting or if you're using a tripod, if your clothes are full of wrinkles and creases, then they will just look unattractive in pictures.
Be sure to wash and steamed your clothes before you take pictures of them. Ironing clothes are ok too. However, in certain types of garments, ironing leaves non-desirable markings on the fabric.
In my experience, the ideal way (and the easiest way) to remove folds and creases is to use a clothes steamer.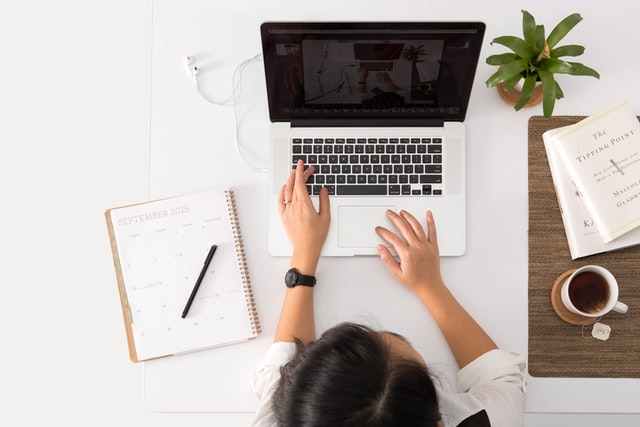 Describe Your Items Strategically
Depop's description box allows users to type in only 1000 characters, which is not a lot compared to other selling platforms. However, be sure to utilize it fully and strategically in order to attract customers and make a sale.
Some of the things that you have to keep in mind when writing your item descriptions include (but not limited to):
Actual Measurement and Measurement on Tag
Providing the actual measurement is important especially for used items because second-hand clothes sizes tend to change because of constant wash and wear.
Actual Condition of the Item
As I have mentioned earlier, it's very important to disclose the actual condition of the item especially if there are any damages or flaws to avoid having an item returned to you. This will also minimize the chances of getting negative feedback from your customers due to undisclosed condition issues.
Hashtags
You can add 5 hashtags per listing to help increase your item visibility when customers search Depop. Be sure to use the hashtags relevant to your listings to increase the chances of selling an item.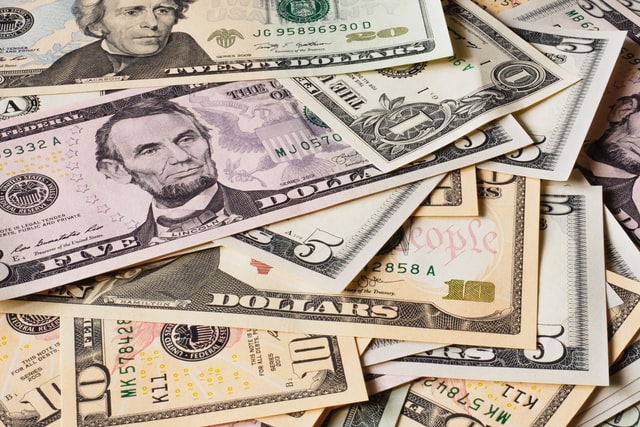 Price Your Items Competitively
Price is one of the leading determinants of a sale. In order to sell more, you have to make sure that you price your items competitively. What I usually do before I post an item is I search Depop for similar items and then I try to find the cheapest one.
Once I find the cheapest but similar item, I structure my pricing around it by:
Slightly lowering my price if my item is in similar condition
Increase my price if my item is in better condition
By doing so, I give my items a better fighting chance in getting sold faster than my competition.
When pricing your item, please take note that Depop takes 10% of the transaction fee which includes the cost of your listing and the cost of shipping. Aside from that, you will also be deducted the PayPal fee.
The PayPal transaction fee as of the time of writing is 2.9% + £0.30 in the UK and 2.9% + $0.30 in the USA.
Take these into consideration when deciding on your pricing strategy.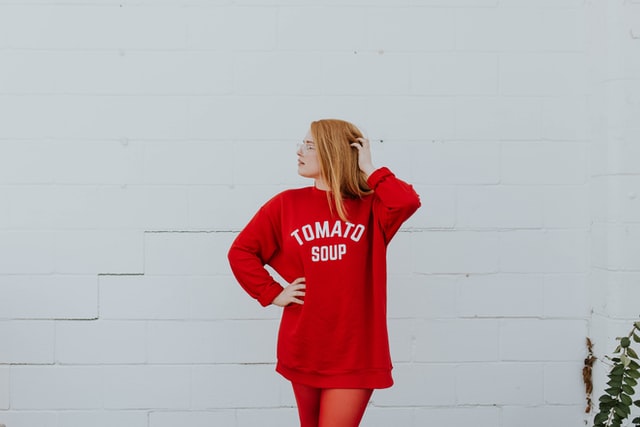 What to Sell on Depop
As I have mentioned earlier, you can practically sell anything on Depop as long as you don't sell any prohibited and restricted items. However, the best selling items on Depop are fashion merchandise such as clothes, bags, shoes, and accessories.
According to the May 2020 data of Statista, 55.7% of Depop users on the android platform are between the age of 10 -19 and 37.9% are between the age of 20 - 29.
In essence, that means a total of 93.6% of Depop users on the Android platform belong to age groups that are possibly into fashionable and trendy clothes. That's a lot, especially if you think about how big Depop's community is.
If you are still thinking of what items to sell, here are some low-capital product ideas that you can start with.
Thrift Store Items
I personally love thrifting and I have been selling my thrift finds for a few years now. Depending on where you are located, selling your thrift finds may be your key to becoming successful in selling on Depop.
Even though second-hand clothes are included in the list of Prohibited and Restricted Items, it's allowable as long as the items you post do not breach Depop's Terms of Service (TOS). You also have to make sure that you clean the item according to the care label instruction provided by the manufacturer and that you declare on your listing that the item is not new.
Your Personal Items
If you have a lot of unused clothes, bags, and accessories, then you can also list them on Depop as long as they are still in great condition. This is a great way to declutter and make money at the same time. Again, since this is considered as second-hand clothing, just make sure to follow Depop's instruction that I mentioned earlier.
Reworked or Custom Made Items
If you are a young designer then this is a great platform for you to showcase and sell your creations.
How Do You Get Paid on Depop
Getting paid on Depop is pretty straightforward. Since your Depop account is connected to your PayPal account, you will receive your payment on Paypal. You can withdraw your money by transferring the money from your PayPal account to your bank account.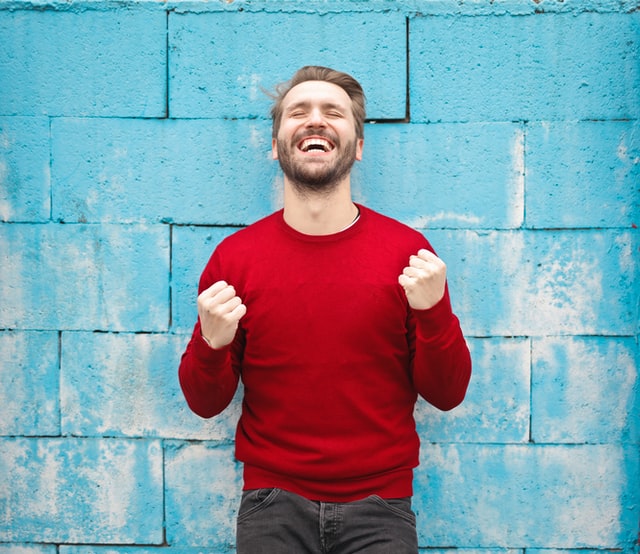 How to Become a Successful Seller on Depop
Selling on Depop is not a get-rich-quick scheme.
Sure, it's not that easy! But, to be honest, it's not also that difficult to make money on Depop.
I have been selling online for a couple of years now, and all I can say is, even though it looks difficult at first, you'll eventually get a hang of it. Selling online is not rocket science and anyone can really do it.
Here are some tips on how to become a successful seller on Depop.
Customer Satisfaction First
Regardless of what your business is, always put your customer first.
Customers are the lifeline of every business and if you don't prioritize your customers, then someone else will!
And that will also mean that their money will go to the business that is willing to take care of them. Here are some simple ways on how to take care of your Depop customers:
Set the Right Expectation
One of the major reasons for customer dissatisfaction is not setting the right expectation. You can achieve customer satisfaction by simply making sure that you post clear photos and videos of your items and by providing accurate and honest descriptions.
Also, encourage your customers to ask you anything about the items that you are selling before they click/tap the "Buy" button.
Communicate in a Timely and Effective Manner
A lot of online sellers are full-time employees or full-time students and responding to customers right away may not always be possible. What I do is, I put in the Bio that I respond to messages within 24 hours. However, I do respond as timely as possible if I'm not busy with anything else.
I also maintain a polite and professional tone in all of my responses even if I'm talking to who I perceive as difficult customers such as low-ballers, etc.
Be Open to Negotiation
We all love discounts that's why I factored it in my pricing strategy. I'm open to providing discounts to customers as long as I still have a decent profit left after all the fees have been deducted from my account.
Ship the Items Right Away
You can ship the sold items right away as soon as you receive the payment on your PayPal account. This will ensure that your customers will get the items as early as possible.
This may or may not be possible at all times depending on your availability though especially if you have full-time employment.
If this is just your side-hustle and if you are getting a lot of orders, then I suggest that you set a specific day for shipping and inform the customer about your shipping schedule.
If you are in the US, you have the option to either Ship with Depop or ship your items via your preferred couriers. Take some time in understanding both options to find out which one is more cost and time-efficient for you and your customers.
Encourage Feedback
If you provide high-quality products and top-notch customer service then there's no harm in encouraging your customers to provide feedback. Feedback in online selling apps such as Depop serves as social proofs that signal potential buyers that you are a trustworthy seller.
Aim to accumulate as much positive feedback as you can.
Ensure High-Quality of Products
As I have mentioned earlier, I also sell second-hand clothes online. I always make sure that all of the items I list on online selling websites such as Depop are:
Free from flaws and damages
Washed and steamed
Packed and stored properly
Additional Tips to Boosts Your Online Sales
Bump Your Listings
To bump your listing, all you have to do is edit your listing and then save it without changing anything. This will make it appear as if your product was just posted thus putting it on top of the feed.
Cross-posting to Other Platforms
In order to increase the chances of selling your items, you may opt to cross-post your items to other online selling platforms such as Mercari, Poshmark, eBay, etc. However, you can't divert your Depop customers to the other platforms as it might go against their TOS.
What it means is, if a customer contacted you via Depop for a particulate listing, then the transaction should happen inside the Depop app. You can't send them a link to go to another website.
Post Frequently
Posting frequently increases your sales because, in essence, you are providing more items to choose from. What I do is reinvest a huge percentage of my earnings back to the business by consistently buying and posting new stocks on my online selling accounts.
Use the Internet to Promote Your Depop Shop
You can promote your Depop listings for free by using a variety of social media websites such as:
Pinterest
Facebook
Twitter
Youtube
Instagram
You can also share your listing links to your friends, family, and colleagues. The goal is to let a lot of people know that your shop exists. The bigger the audience, the greater the chances of selling your items quickly.
Final Thoughts
Online selling is a great way to make money. It does not need a large capital to start with, unlike other businesses. It also enables you to reach a wider range of audience's, unlike the traditional brick and mortar stores.
If you are thinking of selling online, consider setting up your first online shop on Depop. Setting up an online shop on Depop is free and you only get charged a transaction fee when you make a sale. Try it now and see for yourself.
You Might Also Like